The Padel madness arrives at BVA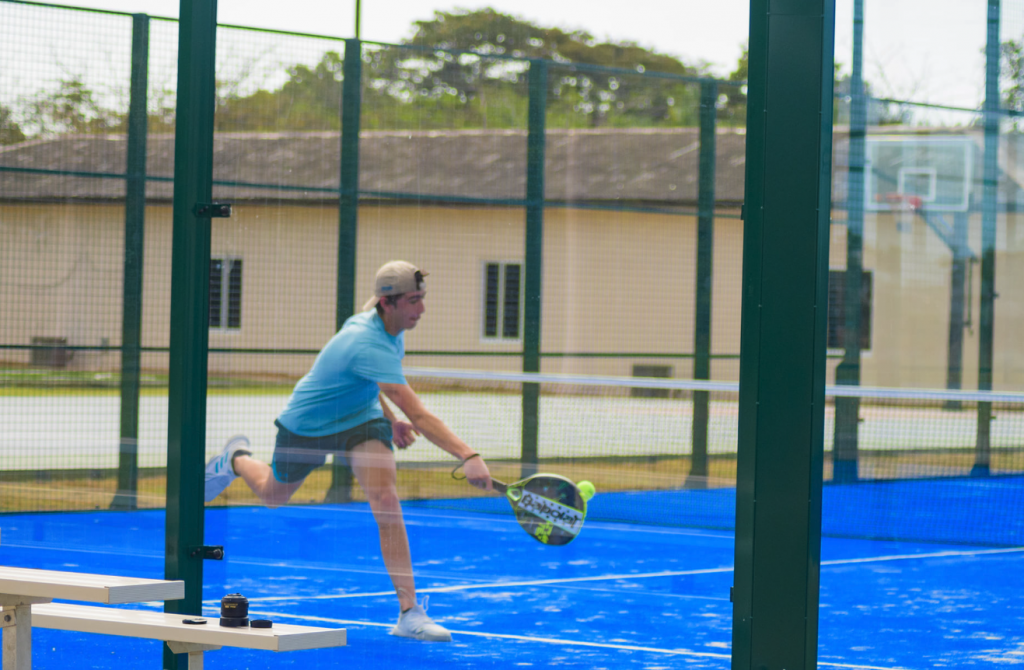 With the inauguration of the first two courts at the Sports Club, Buenaventura joins the destinations with courts for this sport that has grown in popularity in the country.
The Buenaventura Sports Club is a dream for lovers of sports. It is one of the most complete complexes in the country and the region, even chosen to be the hub of the Panamanian soccer team in its preparation for the World Cup qualifiers.
Given the quality of the sports facilities, the inauguration of the new paddle tennis courts do nothing more than complement the offer for fans who today have more than 12 specialties to practice within the venue.
Officially opened on February 19th, the courts, with official technical specifications and state-of-the-art technology, can be used by club members simply by making a reservation.
We must remember that padel tennis is one of the fastest growing sports in the country. Courts have opened all over the country and fans continue to grow and demand spaces to practice and get ready for the American leagues and championships that are being played regularly.
At the Sports Club, for example, the first tournament has already been announced for April 29th. The format will be with a main draw and backdraw, which ensures a minimum of two matches for the participants. They will be played in several categories 1st (with money prizes for the winners), 2nd, 3rd, 4th, 5th in male and female format and a rookie category in both formats.
Registration closes on April 25th.
For more information you can contact: sports.club@buenaventura.com.pa or call 6415-8333 / 6833-3122